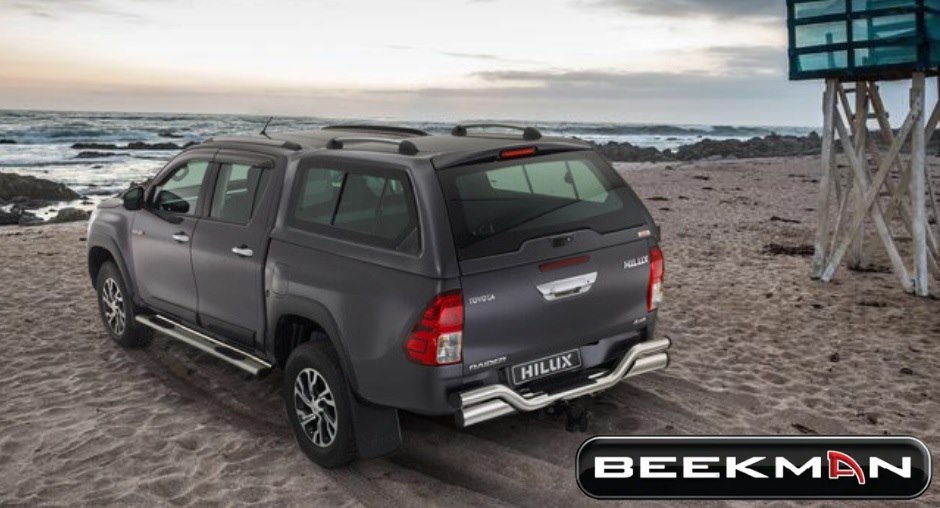 QUALITY FIBREGLASS CANOPIES THAT OFFER STYLE, STRENGTH AND DURABILITY.
Beekman offers a comprehensive range of bakkie canopies for most makes of vehicles – with products for leisure, commercial and industrial applications. Beekman's superior quality canopy, services and products are designed with the strength, durability and design features catered for all markets. Beekman is the only locally manufactured fibreglass canopy with ISO 9001 Accreditation for strict design and manufacturing quality standards.
It means a Beekman bakkie canopy is built better, lasts longer and is made to suit your needs.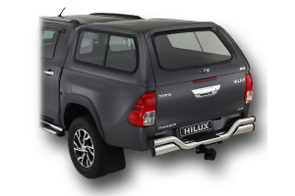 BEEKMAN
LOWLINE HALFDOOR
Beekman Lowline Canopy Features:
Lowline profile
Quality gas stays
Lockable rear door
Side sliding windows
SABS automotive glass
Quality guaranteed workmanship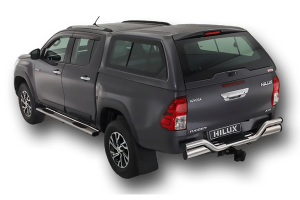 BEEKMAN
EXECUTIVE LOWLINE
Beekman Executive Lowline Canopy Features:
Lowline profile
Interior light
Third brake light
Cab sliding window
Side sliding windows
SABS automotive glass
Air ventilation
Quality gas stays
Speaker box housing
Lockable, curved glass door
Aerodynamic design, with spoiler
Quality guaranteed workmanship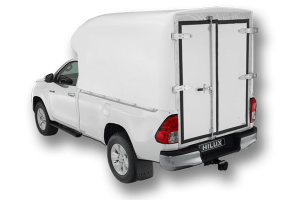 BEEKMAN
SPACESAVER NOSECONE
Beekman Spacesaver or Nosecone canopy features:
Increased loadbin capacity, with easy access to loadbin & cargo
Large aperture double doors (galvanized frame) with cam lock
Quality-guaranteed workmanship
80A Rehobother Road, Snyman Circle, South. Ind. Area, Windhoek, Namibia